To go home, go to: 
Home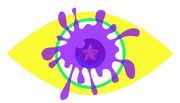 BIG BROTHER 16: CELEBRITY HIJACKEdit
Introduction
Edit
11 Houseguests entered the Big Brother 16 House on Launch Night. Kenny, the Celebrity Hijacker, was already in the Secret Safehouse and his main mission was to hijack the series. He was given immunity for two weeks and after that time frame, he was sent free from the Secret Safehouse to play the game. During Nominations, he was given 15 points instead of 5 to nominate. If someone came to the diary room and guessed he was an actor or hijacker (etc.) he would be evicted from the House. He was more or less the People's Puppet.
New/Revised Things
Edit
House - This season used the one season only Big Brother 16 House.
Nominations - Instead of voting to nominate, the Houseguests used 5 points to nominate between 2 other Houseguets (Big Brother Australia nominations method). Also, 4 Houseguests were up for eviction each week.
Hijacker - Kenny was the Hijacker and his sole purpose was to hijack the series and try to win.
Final - There were 7 Houseguests in the Final, unlike the usual 5.
Weekly Results
Edit
| Houseguests | Week 1 | Week 2 | Week 3 | Week 4 | Week 5 | FINALE |
| --- | --- | --- | --- | --- | --- | --- |
| Aaron (Artic) | | | | | | WINNER |
| Billy (Bodyguard) | | | | | | 2nd |
| Cyndi (Chef) | | | 11th | | | |
| Diana (Doctor) | | | | | | 7th |
| Elwin (Elder) | | | | 10th | | |
| Fred (Fire) | | | | | 8th | |
| Mary-Lu (Mage) | | | | | 9th | |
| Penelope (Prisoner) | | | | | | 5th |
| Gabe (Gangster) | | | | | | 3rd |
| Kenny (Hijacker) | | | | | | 4th |
| Tully (Tribewoman) | | 12th | | | | |
| Wanda (Waitress) | | | | | | 6th |
Teal - Hijacker | Blue - Nominated | Red - Evicted | Silver - Runner-Up | Gold - Winner
Note: From Week 4 on, every Houseguest was up for Eviction